Nice to see you, everyone.
Busan Architecture Festival set sail in Busan as the first architecture festival in this country in 2001. As time glided on, this festival has another leap ahead as a twenty-year-old grown-up.

Over the years, Busan Architecture Festival has not only held special exhibitions, but also held the "HOPE with HUG" project that improves the architectural environment of private housing and public facilities, as well as holding Busan International Architectural Design Workshop, fostering Busan Architectural Culture Commentators, and offering architecture tours, in order to develop the architectural culture of Busan and communicate with more citizens year by year.

It was your being together with us that made the past twenty years into a meaningful course. I must express my heartfelt thanks to many people who have been with us so that our festival has become a full-fledged grown-up.

Also today, many people are dreaming of, thinking over, and striving for making Busan into an architectural city which is beautiful as it is just like Busan. We want to share the moments of change with you. Please keep on with your steadfast care and support.

Thank you.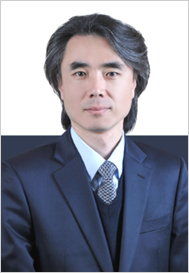 Yoo Jae-Woo
President of BAF Executive Board
Professor of Pusan National Univ